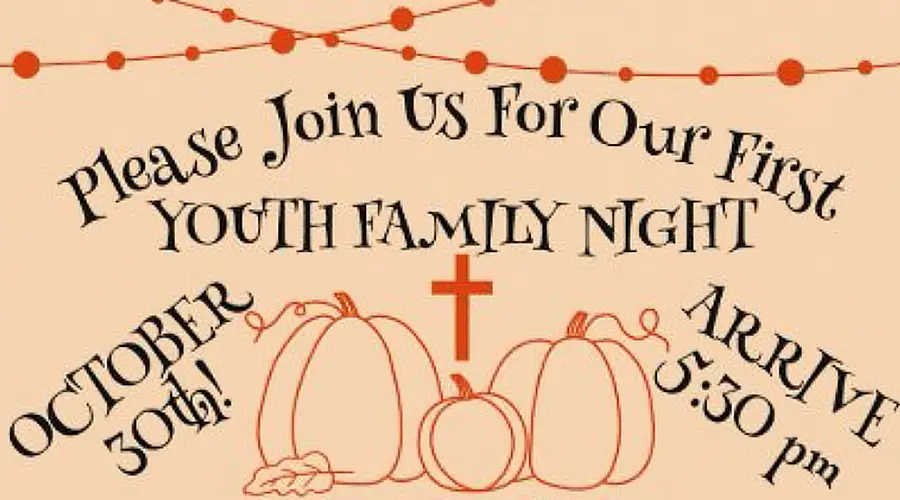 Please join us for our first Youth Family Night on October 30th at 5:30pm.
Who is invited?
The families of all our youth ministries
What will we do?
Cathechism lesson and family fun activities
Where will it be?
The church house next to our church
When will it happen?
Last Monday of every month.
Why you should come?
For good old fashion family fun and fellowship!
5:45 Catechism with Fr. James
6:30 youth ministry breakout sessions
7:00 spaghetti dinner